CUSTOM INJECTION MOLDING
Specializing in Rubber Injection Molding with Quick Turnaround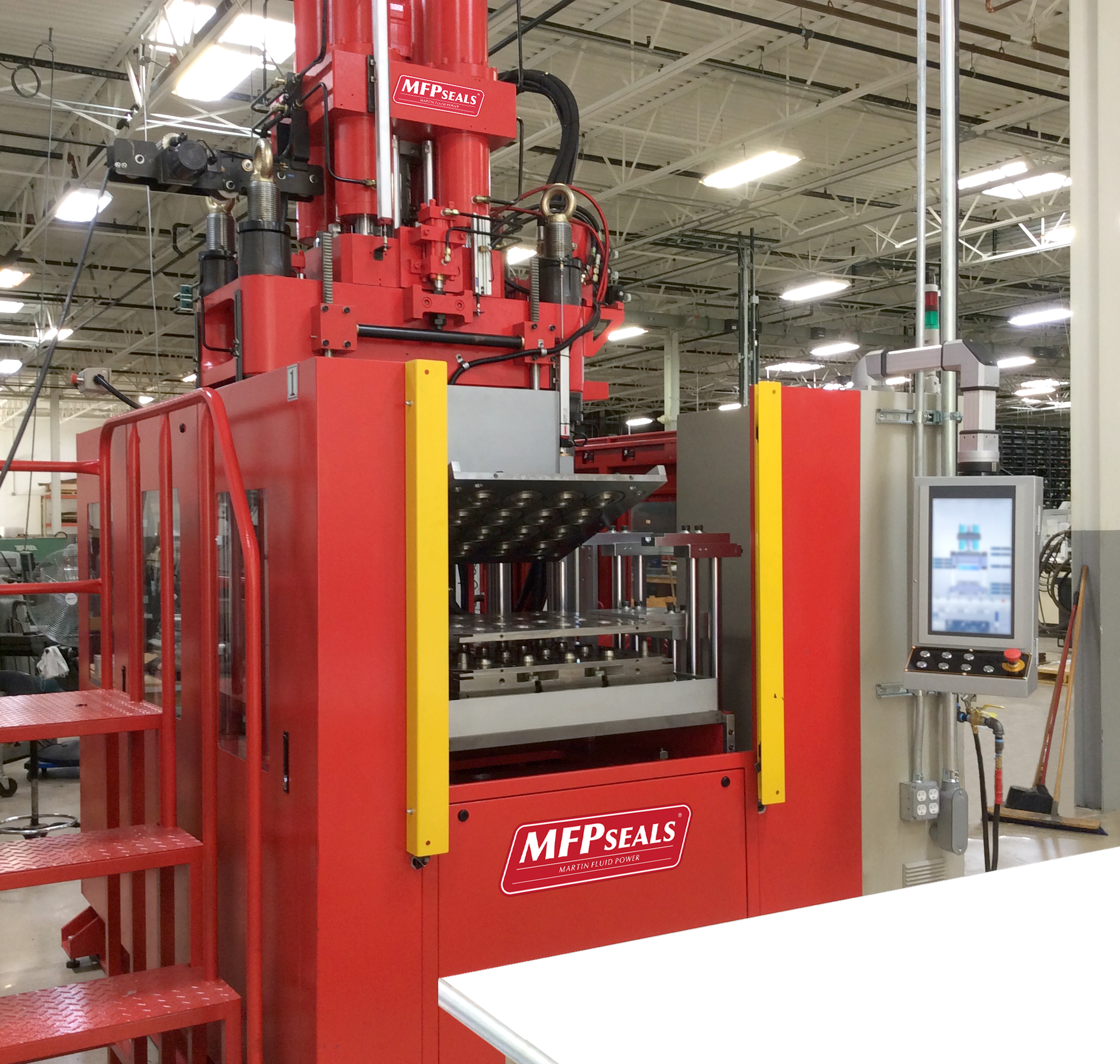 Vertical Injection Molding
Transfer Molding
Compression Molding
Rubber to Metal Bonding
Adding to our repertoire, the MFP Seals Molding Group has Vertical Rubber Injection Molding, in-house. Custom designed for highly efficient production of high volume components, our capabilities also include transfer and compression molding, when lower volumes are required. Vertical Injection molding also allows us to enhance the scope of our rubber to metal bonding production, with quicker turn-around, and more efficient mold designs.
Specializing in the production of customized grades of HNBR, FKM, XNBR, and other materials, we've designed them to meet or exceed your project specifications. While standard compounds are often a trade-off, settling on something that only partially matches your application requirements, we regularly work with our customers to formulate compounds that meet all of their specifications, without compromise.
Contact us for a quote on your next molding project. We're ready to inject some life into it!
Available Compounds
FKM
NBR
HNBR
XNBR
N6015 Nitrile 80
N6010 HNBR 70 Hight ACN GREEN
N6021 HNBR 80 Low Temp
N6023 HNBR 88 High ACN BLACK
and More!
For more information, or to place an order contact:
Corporate Headquarters
900 E. Whitcomb Ave., Madison Height, MI 48071
(248) 585-8170&middot sales@mfpseals.com

www.mfpseals.com
The MFP Seals Logo is a registered trademark of Martin Fluid Power Co.
MFP_CustomMoldedParts_SEP17A