Offshore Technology Conference 2017
Thursday, April 13, 2017 - 10:30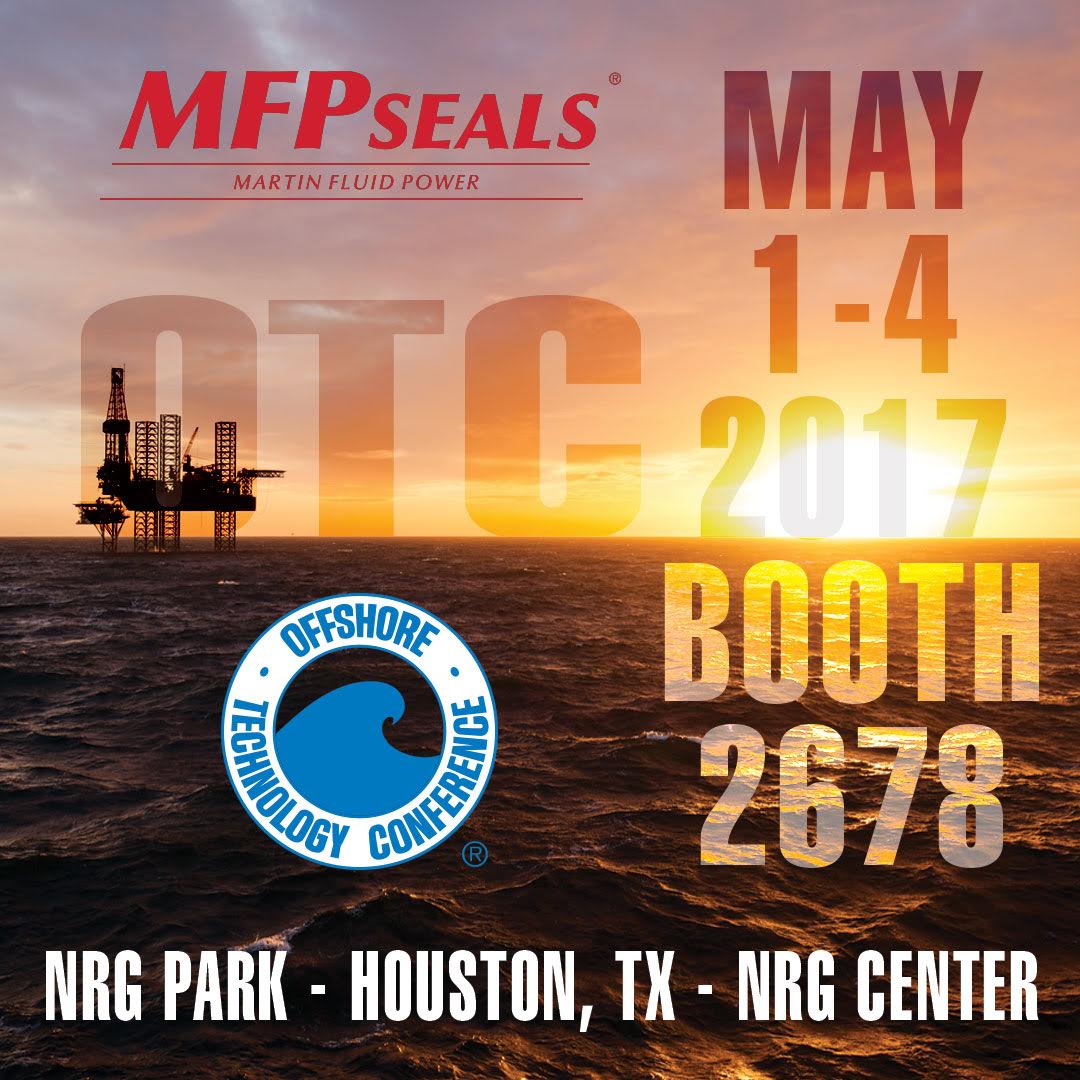 MFP Seals is pleased to announce that we will be attending the Offshore Technology Conference from May 1 – 4, 2017 at NRG Park in Houston, Texas. Make sure you find yourself at our booth, number 2678 in the NRG Center.
We are honored to be part of OTC's flagship conference where more than 2,300 energy professionals and attendees from over 100 countries meet to help move the oil and gas industry forward.
The Trade Show News Network ranks OTC in the top 5 Top Technology Trade Shows & Events and 21st in the 2016 TSNN Top 250 Trade Shows in the United States.
As always, our booth will be stocked with our latest sealing technologies and expertise from new products and manufacturing capabilities to equipment that keeps us on the cutting edge of engineering, design, production and packaging. And o-rings for days. In a competitive oil and gas industry, you need the best technology to make the most of your equipment. You will find it here. MFP Seals is excited to help advance the industry's scientific and technical knowledge for offshore oil and gas exploration.
Are you just browsing? We are looking to learn about new developments in major offshore basins, how big data continues to change the industry, advances in safety and risk management, and adapting and succeeding in a low-cost environment. There really is something for everyone at OTC 2017.
Do you have a hydraulic or pneumatic sealing problem? Are you looking for an off-the-shelf or custom designed sealing technology to fit your application? Let our experts know.
Our goal is to "Seal in Success™." At MFP Seals we strive to embody that mantra. To our team, it means the successful performance of our sealing products. Each and every day, MFP Seals helps thousands of customers around the world meet their demanding fluid power needs through a plethora of sealing product solutions. Let us help you grow your business to new heights with the hydraulic sealing products you need to get the job done.
We hope you'll stop by and say hello and we understand if you aren't able to find your way to our booth as the NRG Center is quite large. This map will guide you to our booth.